Shatta Wale and Stonebwoy are arguably the hottest Dancehall singers in the country right now.
The two singers are now good friends, but before smoking the peace pipe they despised each other as their rivalry dominated the headlines for the past five years.
They are now on good terms after the fracas at the 2019 Ghana Music Awards when Shatta Wale walked onto the stage after Stonebwoy won the Dancehall Artiste of the Year.
READ ALSO: Meet Emmanuel Adjei The Young Ghanaian Who Was The Director Of Beyonce's Entire Black Is King Film (See Photo)
The move by Shatta Wale triggered Stonebwoy to pull out a gun, which brought the ceremony to a halt as people started running for their lives.
Shatta Wale and Stonebwoy have settled their differences and, for the first time, they have joined hands for a good cause.
SEE POST BELOW: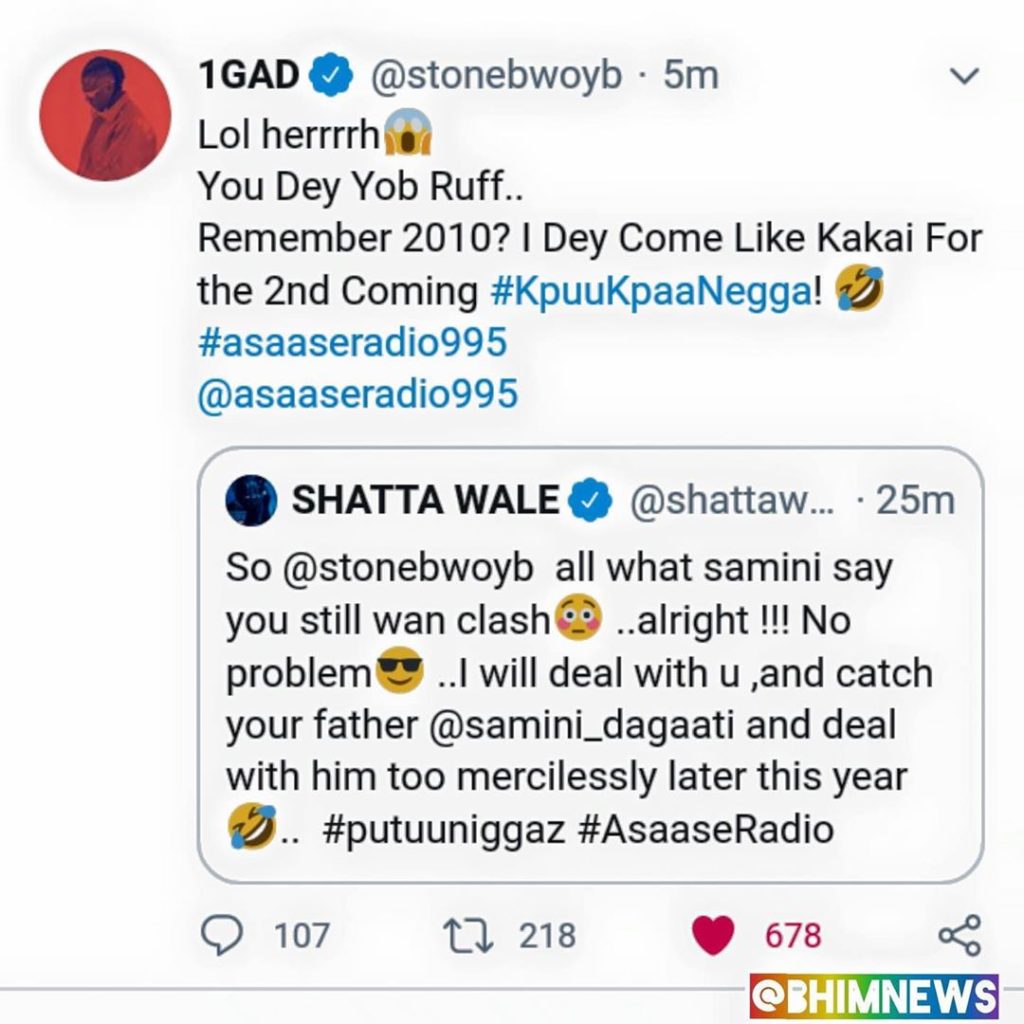 On Tuesday, August 4, 2020, Shatta Wale and Stonebwoy went head to head during the unveiling of Soundclash on Asaase Radio.
The aim of their clash is to fight against the spread of the deadly coronavirus which has taken the lives of many.
During the unveiling, the two artistes stepped forward to face each other and, in a friendly way, started issuing threats to each other.
READ ALSO: I Was in Ghana – Beyonce Confirms As She Speaks In New Video (Watch)
Stonebwoy said he will kill Shatta Wale's career for the second time while the Ayoo hitmaker replied saying he is ready to face the Bhim president and he will take him down.
The Asaase Soundclash comes after Stonebwoy's lovely reaction to the Already music video of Beyoncé and Shatta Wale.
As previously reported, Stonebwoy, in a post on Twitter, congratulated Shatta Wale on the international collaboration which he described as a big one.